TradingDiary Pro supports fully automated import of OANDA transactions and historical data using OANDA's REST API.
Start TradingDiary Pro
Please click on the Import/Select Import Module menu. Select the OANDA element.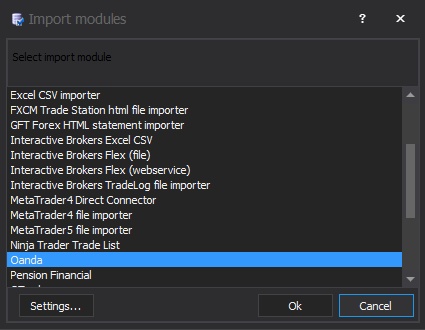 Click on the settings button. The OANDA configuration window appears.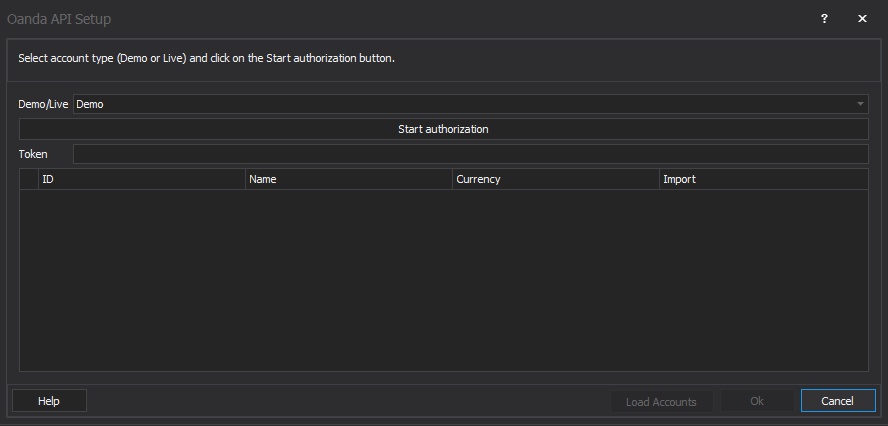 Click on the Start authorization button. A web browser is shown.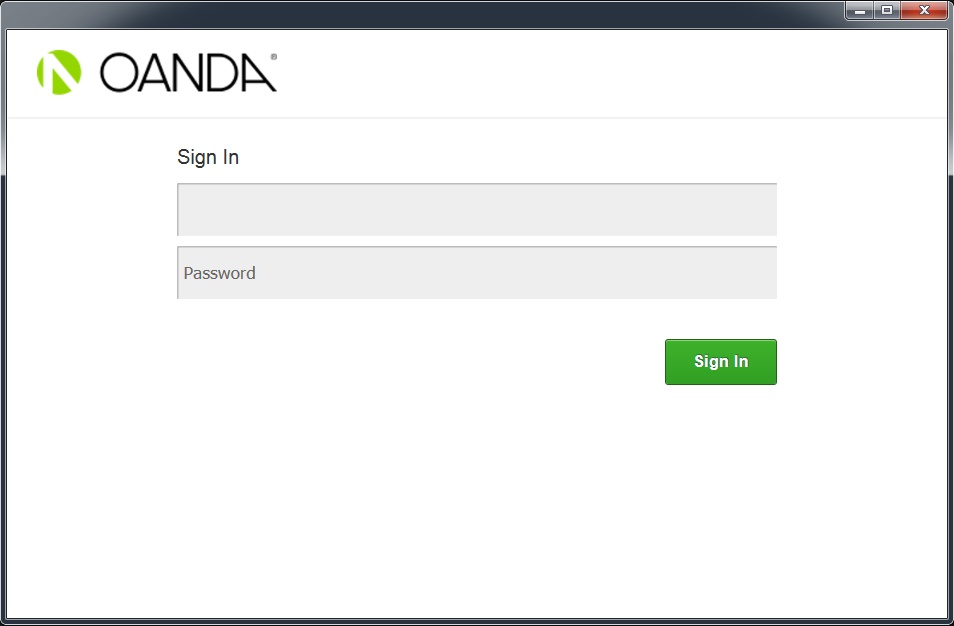 Enter your user name and password and click on the sign in.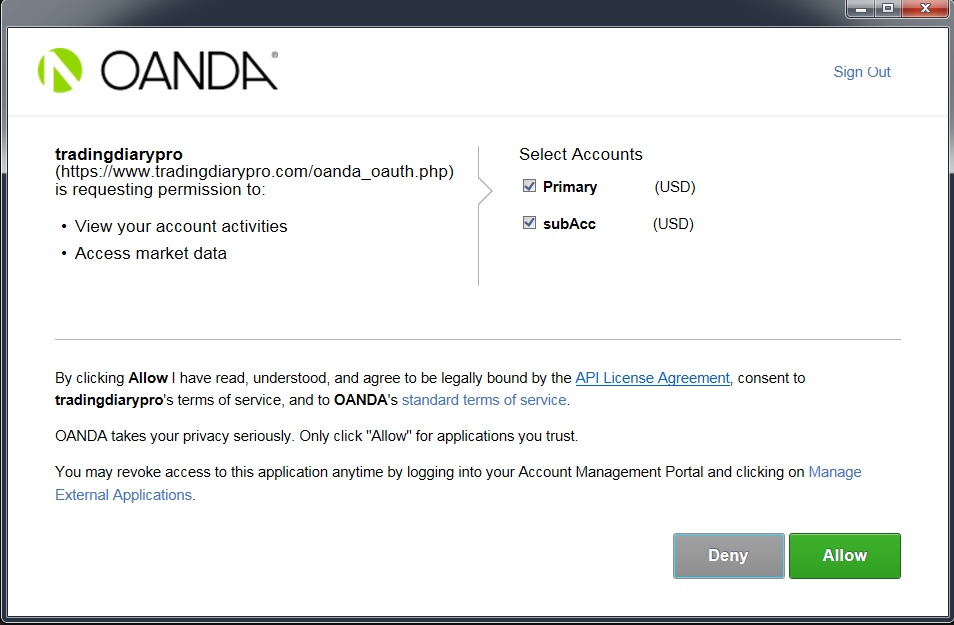 Click on the Allow button. The browser is closed after successful authorization.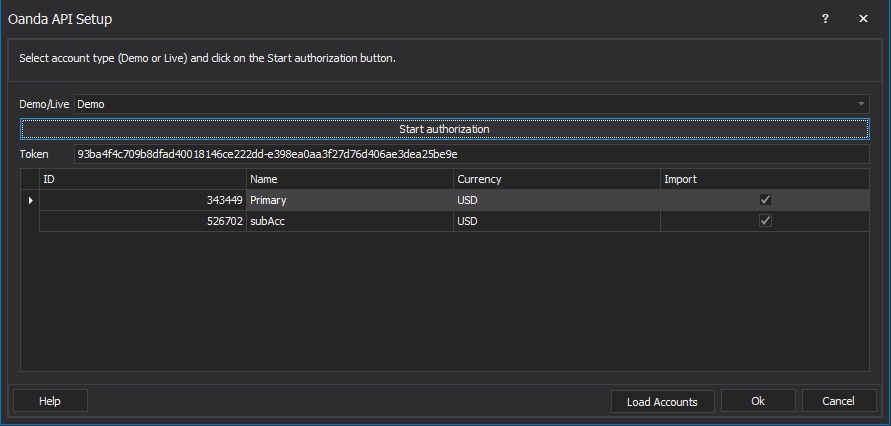 Select which accounts you would like import. Please note the software supports multiple accounts.
Click on the Ok button.