TradingDiary Pro supports the import for TDAmeritrade clients.
TDA provides csv file for download. Please log-in to the Account Management.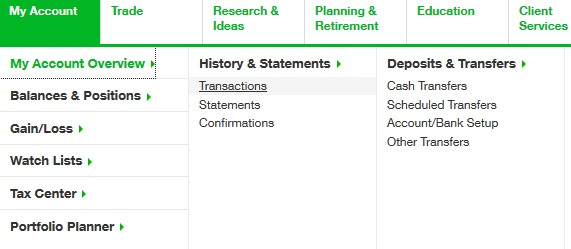 Select the Transaction tab from the Balance & Positions section.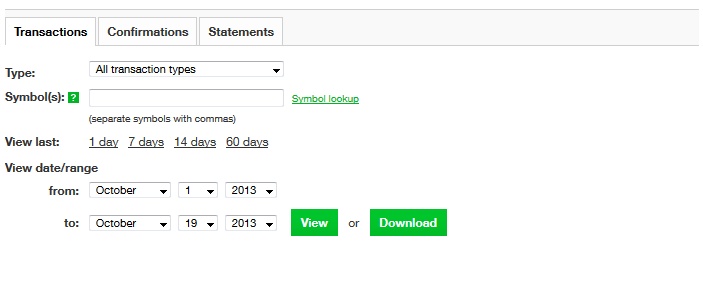 Ensure that "All transaction types" selected in the Type field. Select the from and to date and click on the Download button. Please note the max date range is 365 days.
Go back to TradingDiary Pro.
Set 'TDAmeritrade' as the import module. For detailed information read the Import Introduction chapter.
Click on the Import/TDA - csv menu and load the previously saved csv file.
Please note currently Stock and Options asst categories are supported.